COMP489 (2021) - Research Project
Prescription
A research project on a topic approved by the Head of School.
Course learning objectives
Students who pass this course should be able to:
The 489 projects are the capstone course of the honours degrees, be they 4 year BE degrees or 1 year Science Honours degrees. The aim of the projects is for you to deeply explore a topic and project that interests you under the supervision of an academic(s), or an academic and industry supervisor.
Course content
The course is primarily offered in-person, but there will also be a remote option and there will be online alternatives for all the components of the course for students who cannot attend in-person.

Students taking this course remotely must have access to a computer with camera and microphone and a reliable high speed internet connection that will support real-time video plus audio connections and screen sharing. Students must be able to use Zoom; other communication applications may also be used. A mobile phone connection only is not considered sufficient. The computer must be adequate to support the programming required by the course: Whether an ordinary laptop or a higher spec computer is required will depend on the project.

=========================================

COMP/ELCO projects are based on the creation of new knowledge through research. Such projects should aim at making novel contributions to the academic research literature. COMP/ELCO students are expected to demonstrate mathematical rigour (where appropriate), and use scientific experimentation to make critical observations. The literature survey for COMP/ELCO projects will typically draw on research papers in journals and conferences. Students should consult with their supervisor(s) and/or the course coordinator if they are unsure as to whether their projects are appropriate COMP/ELCO projects.
Withdrawal from Course
Withdrawal dates and process:
https://www.wgtn.ac.nz/students/study/course-additions-withdrawals
Lecturers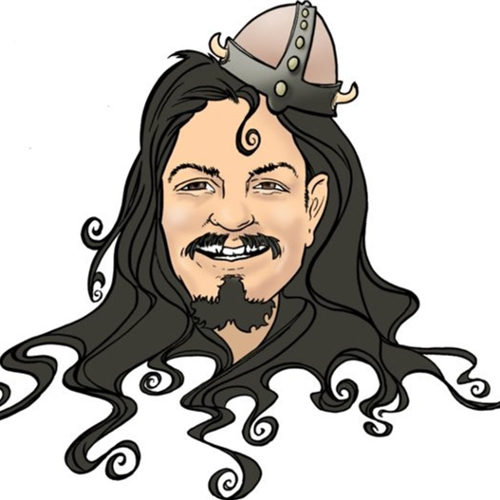 CO 257 Cotton Building (All Blocks), Gate 7, Kelburn Parade, Kelburn
Teaching Format
A schedule of lecture topics will be available online. Regular meetings will be held nearly every week (in consultation with your supervisor).
Student feedback
Student feedback on University courses may be found at: www.cad.vuw.ac.nz/feedback/feedback_display.php
Dates (trimester, teaching & break dates)
Teaching: 22 February 2021 - 28 May 2021
Break: 05 April 2021 - 18 April 2021
Study period: 31 May 2021 - 03 June 2021
Exam period: 04 June 2021 - 19 June 2021
Teaching: 05 July 2021 - 08 October 2021
Break: 16 August 2021 - 29 August 2021
Study period: 11 October 2021 - 14 October 2021
Exam period: 15 October 2021 - 06 November 2021
Set Texts and Recommended Readings
Required
There is no textbook. But there is a handbook (available on the course Wiki).
Mandatory Course Requirements
In addition to achieving an overall pass mark of at least 50%, students must:
Deliver the final presentation.
Submit the final report.
Maintain a current copy of all work on University-approved storage systems.
If you believe that exceptional circumstances may prevent you from meeting the mandatory course requirements, contact the Course Coordinator for advice as soon as possible.
Assessment
This assessment scheme is the 2020 version. It is likely to change somewhat in 2021.

Your grade will be determined through an assessment of the various reports and presentations.
Preliminary Assessment - 20%
Final report and oral presentation - combined 80% (indicative)
The preliminary Assessment grade is indicative, and may be replaced entirely by the final report/presentation mark.
Assessment Item
Due Date or Test Date
CLO(s)
Percentage
Preliminary report and presentation
CLO: 1
20%
Final report and presentation
CLO: 1
80%
A meeting log that must include a record of:
* when student / supevisor met.
* what action points were agreed for the next meeting.
* what action points were achieved since the last meeting.
* a statement on any action points not achieved since the last meeting.

[Penalty of up to two grades points from final grade for not adequately submitting a log.]
CLO: 1
0%
Extensions
Individual extensions will only be granted in exceptional personal circumstances, and should be negotiated with the course coordinator before the deadline whenever possible. Documentation (eg, medical certificate) may be required.
Submission & Return
Assignments and reports to be submitted using the ECS online submission system, accessible through the course web pages. Marks and comments will be returned through the ECS marking system, also available through the course web pages.
Group Work
Where appropriate, team projects are permitted. In such case, all reporting items must still be individually prepared and, ideally, each student will do a distinct part of the project (distinct being judged by the project supervisor and course coordinators).
Workload
In order to maintain satisfactory progress in CGRA/COMP/ENGR/ELCO 489, you should plan to spend an average of 10 hours per week on this paper, spread over the 30 weeks that the course runs (i.e. including mid-trimester breaks). During term time, a plausible and approximate breakdown for these hours would be:
Lectures/tutorials: Will be notified as and when needed..
Project work: 10 hours per week.
NOTE:
It is very important for you to ensure that you put enough time in your project. Your supervisor can give you warnings if your progress is slow due to lack of efforts. After three warnings, the associate dean will arrange a meeting with you to discuss your progress and ways of improvement.
NOTE:
Time spent for writing research papers (both conference and journal papers) will usually not be counted for your project. If you plan to prepare a research paper during this project, please seek consent from your supervisor. An approval from Associate Dean of Students and Head of School is also necessary.
Teaching Plan
See: https://ecs.wgtn.ac.nz/Courses/ENGR489_2021FY/LectureSchedule
Communication of Additional Information
All online material for this course can be accessed at https://ecs.wgtn.ac.nz/Courses/COMP489_2021FY/
Links to General Course Information
Offering CRN: 1027
Points: 30
Duration: 22 February 2021 - 07 November 2021
Starts: Trimester 1+2
Campus: Kelburn