RESE412 (2021) - Advanced Development of Renewable Energy Systems
Prescription
This course presents techniques used to design advanced, integrated renewable energy solutions for given situations. The design of nano- and micro-grids will be analysed, with students applying this knowledge to designing, constructing and testing a fit-for-purpose renewable energy system. This course also presents the concept of systems engineering, introducing systems thinking principles.
Course learning objectives
Students who pass this course will be able to:
Design advanced, integrated renewable energy solutions for given problems
Critically analyse renewable energy solutions and specific improvement opportunities
Build renewable energy systems
Justify solutions to different stakeholders through effective written and oral communication
Course content
Note, the prerequisite for this course has changed in 2021 from RESE/EEEN 313 to ECEN/EEEN 315 Control System Engineering.

The course is primarily offered in-person, but there will also be a remote option and there will be online alternatives for all the components of the course for students who cannot attend in-person.

Students taking this course remotely must have access to a computer with camera and microphone and a reliable high speed internet connection that will support real-time video plus audio connections and screen sharing. Students must be able to use Zoom; other communication applications may also be used. A mobile phone connection only is not considered sufficient. The computer must be adequate to support the programming required by the course: almost any modern windows, macintosh, or unix laptop or desktop computer will be sufficient, but an Android or IOS tablet will not.

If the assessment of the course includes tests, the tests will generally be run in-person on the Kelburn campus. There will be a remote option for students who cannot attend in-person and who have a strong justification (for example, being enrolled from overseas). The remote test option may use the ProctorU system system for online supervision of the tests. ProctorU requires installation of monitoring software on your computer which also uses your camera and microphone, and monitors your test-taking in real-time. Students who will need to use the remote test option must contact the course coordinator in the first two weeks to get permission and make arrangements.

=========================================


RESE412 is about the design, construction and analysis of renewable energy powered systems. It will give students the opportunity to learn the methodology used to accurately size renewable energy systems for a given task. Using this knowledge, students will work in groups to develop a real world integrated renewable energy system and reflect on the process and results. Students will also learn to design and manage complex systems over their life cycles, through the use of systems engineering.
Withdrawal from Course
Withdrawal dates and process:
https://www.wgtn.ac.nz/students/study/course-additions-withdrawals
Lecturers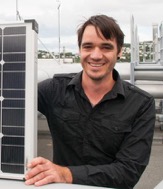 AM 404 Alan Macdiarmid Building, Gate 7, Kelburn Parade, Kelburn
Teaching Format
This course will be offered in-person and online. For students in Wellington, there will be a combination of in-person components and web/internet based resources. It will also be possible to take the course entirely online for those who cannot attend on campus, with all the components provided in-person also made available online.

The first half of the course will consist of weekly in-person lectures and lab sessions, which will also be recorded and available online. In the second half of the course, the emphasis will shift to practical work, during which time lectures will be replaced with additional in-person lab time and in-person tutorials.
Student feedback
Student feedback on University courses may be found at: www.cad.vuw.ac.nz/feedback/feedback_display.php
Dates (trimester, teaching & break dates)
Teaching: 22 February 2021 - 28 May 2021
Break: 05 April 2021 - 18 April 2021
Study period: 31 May 2021 - 03 June 2021
Exam period: 04 June 2021 - 19 June 2021
Set Texts and Recommended Readings
Required
There are no required texts for this offering.
Mandatory Course Requirements
In addition to achieving an overall pass mark of at least 50%, students must:
Participate in the group presentations/demonstration, to demonstrate achievement of all the CLOs of the course.
If you believe that exceptional circumstances may prevent you from meeting the mandatory course requirements, contact the Course Coordinator for advice as soon as possible.
Assessment
| Assessment Item | Due Date or Test Date | CLO(s) | Percentage |
| --- | --- | --- | --- |
| Case study: Nanogrid/Microgrid analysis (35 hours) | 26/03/2021 | CLO: 1,2,4 | 30% |
| Design proposal (30 hours) | 26/04/2021 | CLO: 1,2,4 | 30% |
| Group presentation and demonstration (4 hours, with group assessment) | 28/04/2021 | CLO: 1,2,3,4 | 10% |
| Individual project report (4 hours) | 07/05/2021 | CLO: 1,2,3,4 | 10% |
| Renewable energy system control assignment (24 hours) | 11/06/2021 | CLO: 1,2 | 20% |
Penalties
Work submitted after the due date will incur a penalty of 10% of the full mark per working day. Late work will not be marked after the model solutions have been made available or if more than one week late.
Extensions
Individual extensions will only be granted in exceptional personal circumstances, and should be discussed with the course coordinator before the deadline whenever possible. Documentation (e.g., medical certificate) may be required.
Submission & Return
Assignments should be submitted via the ECS submission system, accessible through the course web pages.
Workload
RESE412 is a 15pt course and therefore has a nominal workload of 150 hours. An average week may take the following format:
Lectures: 2 hours
Reading and preparation: 1 hour
Laboratory work: 3 hours
Project work and assignments: 4 hours
Teaching Plan
Week 1
Lecture

Course introduction
Sizing of a nanogrid 1
Week 2
Lecture

Sizing of a nanogrid 2
Photovoltaics
Week 3
| | | |
| --- | --- | --- |
| | Lecture | |
Week 4
Lecture

System engineering
Biomass
Week 5
Lecture

Hydrogen
Concentrated solar
Week 6
| | | |
| --- | --- | --- |
| | Lecture | |
Week 7
| | | |
| --- | --- | --- |
| | Lecture | |
Week 8
Week 9
| | | |
| --- | --- | --- |
| | Lecture | Control recap and Assingment 4 discussion |
Week 10
| | | |
| --- | --- | --- |
| | Lecture | |
Week 11
| | | |
| --- | --- | --- |
| | Lecture | |
Week 12
| | | |
| --- | --- | --- |
| | Lecture | |
Communication of Additional Information
All online material for this course can be accessed at https://ecs.wgtn.ac.nz/Courses/RESE412_2021T1/
Links to General Course Information
Offering CRN: 31165
Points: 15
Prerequisites: EEEN 315 (or ECEN 315)
Duration: 22 February 2021 - 20 June 2021
Starts: Trimester 1
Campus: Kelburn