SWEN438 (2021) - Special Topic: DevOps
Prescription
This course explores the principles of the DevOps transformation currently taking place in software engineering and information technology industries. The theory and practice of DevOps is examined alongside the modern software engineering tools and technologies which are used to create and maintain observable, scalable and reliable information technology infrastructures.
Course learning objectives
Students who pass this course should be able to:
Outline the major principles of DevOps.
Describe alternative approaches to immutable infrastructure and critique their relative strengths and weaknesses in a practical system.
Make evidence- and theory-informed recommendations regarding the observability, scalability and reliability of practical systems.
Use modern DevOps tools within contemporary software engineering environments.
Course content
The nature of DevOps requires this course to have a strong emphasis on practical work. In particular, students completing this course will gain practical experience with a range of industrial-strength tools, including Docker, Ansible, Vagrant, GitLab and more.

Dual Delivery

The course is primarily offered in-person, but there will also be a remote option and there will be online alternatives for all the components of the course for students who cannot attend in-person.

Students taking this course remotely must have access to a computer with camera and microphone and a reliable high speed internet connection that will support real-time video plus audio connections and screen sharing. Students must be able to use Zoom; other communication applications may also be used. A mobile phone connection only is not considered sufficient. The computer must be adequate to support the programming required by the course: almost any modern windows, macintosh, or unix laptop or desktop computer will be sufficient, but an Android or IOS tablet will not.

If the assessment of the course includes tests, the tests will generally be run in-person on the Kelburn campus. There will be a remote option for students who cannot attend in-person and who have a strong justification (for example, being enrolled from overseas).
The remote test option will use Zoom for online supervision of the tests and you must be able to use Zoom with a camera, microphone, and screen-sharing. Students who will need to use the remote test option must contact the course coordinator in the first two weeks to get permission and make arrangements.
Withdrawal from Course
Withdrawal dates and process:
https://www.wgtn.ac.nz/students/study/course-additions-withdrawals
Lecturers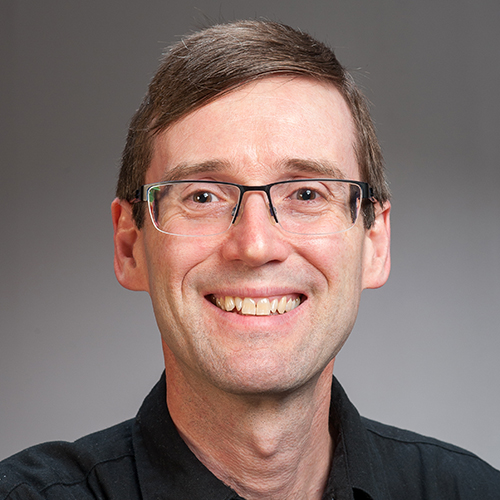 AM 228 Alan Macdiarmid Building, Gate 7, Kelburn Parade, Kelburn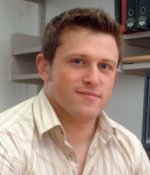 CO 231 Cotton Building (All Blocks), Gate 7, Kelburn Parade, Kelburn
Teaching Format
The course will be delivered through a blended lecture/discussion format.
Student feedback
Student feedback on University courses may be found at: www.cad.vuw.ac.nz/feedback/feedback_display.php
Dates (trimester, teaching & break dates)
Teaching: 05 July 2021 - 08 October 2021
Break: 16 August 2021 - 29 August 2021
Study period: 11 October 2021 - 14 October 2021
Exam period: 15 October 2021 - 06 November 2021
Other Classes
A total of five laboratory sessions will be scheduled during the teaching weeks for any students who would like in-person assistance with completion of the laboratory exercises. The laboratory exercises can, however, be completed remotely.
Set Texts and Recommended Readings
Required
All required and recommended texts are available online via the University Library and are listed on the course Talis reading list.
Mandatory Course Requirements
There are no mandatory course requirements for this course.
If you believe that exceptional circumstances may prevent you from meeting the mandatory course requirements, contact the Course Coordinator for advice as soon as possible.
Assessment
| Assessment Item | Due Date or Test Date | CLO(s) | Percentage |
| --- | --- | --- | --- |
| Assignment (approximately 15 hours completion workload) | 18-07-2021 | CLO: 1,2,3 | 10% |
| Assignment (approximately 15 hours completion workload) | 01-08-2021 | CLO: 2,3,4 | 10% |
| Assignment (approximately 30 hours completion workload) | 05-09-2021 | CLO: 2,3,4 | 20% |
| Assignment (approximately 15 hours completion workload) | 19-09-2021 | CLO: 2,3,4 | 10% |
| Assignment (approximately 15 hours completion workload) | 03-10-2021 | CLO: 1,2,3,4 | 10% |
| Laboratories (5 total, 1% each laboratory) | Teaching weeks | CLO: 4 | 5% |
| Test (120 minutes) | Assessment Period | CLO: 1,2,3 | 35% |
Penalties
Late submissions will be subject to a penalty of 10% per day for up to 3 days. No work will be accepted after this unless previously arranged with the Course Coordinator.
Extensions
Individual extensions will only be granted in exceptional personal circumstances, and should be negotiated with the course coordinator before the deadline whenever possible. Documentation (eg, medical certificate) may be required.
Submission & Return
All work should be submitted through either Blackboard or the ECS submission system, accessible through the course web pages. Marks and comments will be returned through the ECS marking system, also available through the course web pages.
Workload
The student workload for this course is 150 hours.
Teaching Plan
See https://ecs.wgtn.ac.nz/Courses/SWEN438_2021T2/LectureSchedule
Communication of Additional Information
All online material for this course can be accessed at https://ecs.wgtn.ac.nz/Courses/SWEN438_2021T2/
Links to General Course Information
Offering CRN: 18597
Points: 15
Prerequisites: ENGR 302
Duration: 05 July 2021 - 07 November 2021
Starts: Trimester 2
Campus: Kelburn