CS4HS 2014 Workshop @ VUW - 10 Dec 2014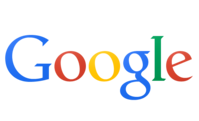 Victoria University thanks Google for their continued support of high school education in New Zealand and Australia.
2014
December 10 - 12
Victoria University are hosting another CS4HS workshop from December 10 - 12 at their Kelburn Campus in Wellington. There are a few changes from how New Zealand has run CS4HS workshops in previous years. 2014 will see three independent CS4HS workshops. Instead of having duplicate CS4HS workshops at Canterbury and Victoria as we have for the last 3 years, Canterbury will run one that (like previous ones) is focused on the Computer Science and Programming Achievement standards, for teachers who are at beginner/intermediate level, so the discussions will be more focussed on getting started. Victoria's CS4HS workshop will be more general, looking more at areas of computer science that are of general interest, even if they are outside the standards (this is the model used for CS4HS overseas, and gives a broader view of the topic, which would be more suitable for those already teaching the standards.) Unitec will also be running a CS4HS workshop this year. While the organisers of the three events will be working together to coordinate, the events will essentially be independent and covering different areas, so it's fine to apply to go to more than one (if you have the time!)
Venue
The workshop will be held on the Kelburn Campus. Here are links to a
Kelburn Campus map
and
Wellington City map
. Please note that on the Wellington Downtown Map, Victoria University is not marked but is in the large open area bordered by The Terrace at the bottom, and Salamanca Road on the right.
Accommodation
Attendees from out of town will be staying at
Te Puni Village
, one of Victoria University's newest student accommodation centers, and only a few minutes walk from the workshop venue. Accommodation is provided free of charge to all out-of-two attendees.
Internet
Wireless internet access will be available during the workshop at the venue, although not at the accommodation itself.
Schedule
Wednesday
| | | |
| --- | --- | --- |
| 9:00am | Reception Desk opens | Outside Cotton 219 |
| 9:30am | Welcome | Cotton 219 |
| 10:00am | Morning Tea | Wishbone, Alan MacDiarmid Building ground floor |
| 10:30am | Session 1: Information Visualisation | |
| | OR Robotics | |
| | OR Algorithms slides | |
| 12:30pm | Lunch | Outside Cotton 219 |
| 1:00pm | Session 2: Information Visualisation | |
| | OR Networking | |
| | OR Algorithms slides | |
| 3:00pm | Afternoon Tea | Wishbone |
| 3:30pm | Review and Discussion - Unconference | Cotton 219 |
| 5:30pm | Finish | |
| 6:30pm | Workshop Reception | Te Puni Village (level 7) |
Thursday
| | | |
| --- | --- | --- |
| 9:00am | Google Engineer Talk by Tobias Thierer | Cotton 219 |
| 10:00am | Morning Tea | Wishbone |
| 10:30am | Session 3: Pygame / Python | Cotton 219 |
| | OR Intro CSS/HTML | |
| 12:30pm | Lunch | Outside Cotton 219 |
| 1:00pm | Session 4: MIT App Inventor | |
| | OR Javascript Game Development | |
| 3:00pm | Afternoon Tea | Wishbone |
| 3:30pm | Review and Discussion - Encouraging Female Uptake in CS/DT | Cotton 219 |
| 5:00pm | Finish | |
Friday
| | | |
| --- | --- | --- |
| 9:00am | Session 5: Exemplar Discussion | Cotton 219 |
| 11:00am | ICT Connect Talk (Joy Cottle) | Cotton 219 |
| 11:30am | FutureInTech Talk (Susan Weekes) | Cotton 219 |
| 12:00pm | Thanks, Farewells and the close of the Workshop | Cotton 219 |
Contact
The local site organisers are Elf Elfridge (
elf.elfridge@ecs.vuw.ac.nz
) and Dr Stuart Marshall (
stuart@ecs.vuw.ac.nz
), both of whom are staff members at the School of Engineering and Computer Science