Senior Lecturer: Introducing Alvin Valera to ECS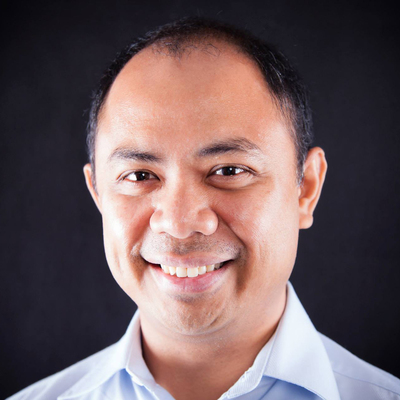 Name?
Alvin Valera.
Born in?
The Philippines.
Lived in?
First 24 years in the Philippines and the rest (up until November) in Singapore.
Position at VUW?
Senior Lecturer.
Key research interests?
Internet of Things (IoT), wireless ad hoc and sensor networks.
Most looking forward to at VUW?
Working with students to design and build novel IoT systems.
Where can people find you at VUW?
AM 401.
Why Wellington?
When I visited Wellington two years back, I was mesmerised by its beautiful harbour.
Favourite movie?
Star Wars (Return of the Jedi
).
Favourite music?
Sailing
by Christopher Cross
Favourite food?
Lechon - Philippine-style roast pork.
Quote to live by?
"A person who never made a mistake never tried anything new."