NWEN439 (2021) - Special Topic: Protocols and Architecture for the Internet of Things
Prescription
This course introduces the fundamental networking protocols and architectures used in the Internet of Things (IoT). In particular, the course will examine the latest protocols and protocol stacks for low power wireless networking in both short-range and long-range settings. It will include in-depth discussion of protocols and algorithms at various layers of the network stack including medium access control, network, application, as well as security aspects unique to IoT.
Course learning objectives
Students who pass this course will be able to:
Explain the role of networking in the Internet of Things, the different IoT networking architectures, and security issues unique to IoT.
Explain the advantages, disadvantages, constraints and use cases of short-range and low power wide area network technologies and networking protocols.
Explain how new protocols stacks such as named data networking and information-centric networking can address the limitations of existing networking architectures.
Apply their knowledge of IoT technologies and protocols to the design, implementation and operation of IoT networks.
Course content
The course is primarily offered in-person, but there will also be a remote option and there will be online alternatives for all the components of the course for students who cannot attend in-person.

Students taking this course remotely must have access to a computer with camera and microphone and a reliable high speed internet connection that will support real-time video plus audio connections and screen sharing. Students must be able to use Zoom; other communication applications may also be used. A mobile phone connection only is not considered sufficient. The computer must be adequate to support the programming required by the course: a modern windows, macintosh, or unix laptop or desktop computer is likely to be sufficient, but an Android or IOS tablet will not.

If the assessment of the course includes tests, the tests will generally be run in-person on the Kelburn campus. There will be a remote option for students who cannot attend in-person and who have a strong justification (for example, being enrolled from overseas). The remote test option may use the ProctorU system for online supervision of the tests. ProctorU requires installation of monitoring software on your computer which also uses your camera and microphone, and monitors your test-taking in real-time. Students who will need to use the remote test option must contact the course coordinator in the first two weeks to get permission and make arrangements.

=========================================
Withdrawal from Course
Withdrawal dates and process:
https://www.wgtn.ac.nz/students/study/course-additions-withdrawals
Lecturers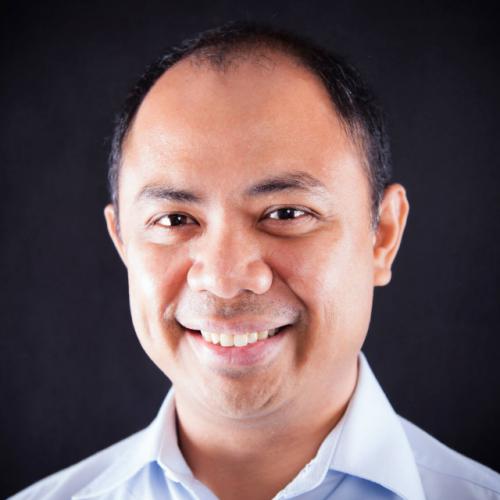 AM 418 Alan Macdiarmid Building, Gate 7, Kelburn Parade, Kelburn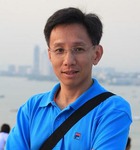 AM 416 Alan Macdiarmid Building, Gate 7, Kelburn Parade, Kelburn
Teaching Format
This course will be offered in-person and online. For students in Wellington, there will be a combination of in-person components and web/internet based resources. It will also be possible to take the course entirely online for those who cannot attend on campus, with all the components provided in-person also made available online.

This course will be taught via 2 50-minute face-to-face lectures per week. Lectures are recorded and will be available through Blackboard.
Student feedback
Student feedback on University courses may be found at: www.cad.vuw.ac.nz/feedback/feedback_display.php
Dates (trimester, teaching & break dates)
Teaching: 22 February 2021 - 28 May 2021
Break: 05 April 2021 - 18 April 2021
Study period: 31 May 2021 - 03 June 2021
Exam period: 04 June 2021 - 19 June 2021
Set Texts and Recommended Readings
Required
There are no required texts for this offering.
Mandatory Course Requirements
In addition to achieving an overall pass mark of at least 50%, students must:
Submit a reasonable attempt at the project, because the project addresses the critical CLO 4 that is not addressed by the other assessment items.
If you believe that exceptional circumstances may prevent you from meeting the mandatory course requirements, contact the Course Coordinator for advice as soon as possible.
Assessment
This course is 100% internally assessed.
| Assessment Item | Due Date or Test Date | CLO(s) | Percentage |
| --- | --- | --- | --- |
| Term paper (approximately 2,000 words; 40 hours) | Topic: Week 3; Report: Week 6; Revised Report: Week 9 | CLO: 2,3 | 40% |
| Project (design, implementation and evaluation of an IoT system; 40 hours) | Code and Report: Week 11; Demo: Week 12 | CLO: 2,3,4 | 40% |
| Final test | Assessment Period | CLO: 1,2 | 20% |
Penalties
Any assignment (term paper or project) submitted up to 24 hours after the deadline will be penalised by 20% of your marks, Any assignment submitted between 24 and 48 hours after the deadline will be penalised by 40% of your marks. Any assignment submitted 48 hours or more after the deadline will not be marked and will get 0 marks.
Extensions
Any request for extension must be supported by a medical certificate or other acceptable documentation for non medical reasons. Medical certificates must be provided by a registered medical practitioner. Approval for extensions can only be granted by the course lecturers.
Submission & Return
Term paper and project deliverables are to be submitted electronically via the ECS submission system. The term paper and project deliverables are due at 23:59 on the date specified.
Workload
The student workload for this course is 150 hours.
Teaching Plan
See https://ecs.wgtn.ac.nz/Courses/NWEN439_2021T1/LectureSchedule
Communication of Additional Information
Please refer to the ECS Wiki Page at https://ecs.wgtn.ac.nz/Courses/NWEN439_2021T1/ for the latest information related to the course.
Links to General Course Information
Offering CRN: 18594
Points: 15
Prerequisites: NWEN 241, 243; 60 further 300-level pts from (COMP, ECEN, NWEN, SWEN).
Duration: 22 February 2021 - 20 June 2021
Starts: Trimester 1
Campus: Kelburn